Najma Zaman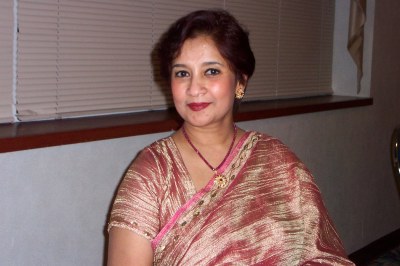 SHE IS NAJMA ZAMAN THE POP QUEEN OF BANGLADESH. SISTER OF LATE SHAFAAT ALI. HER FAMOUS "TOMARI JIBONE " IS NATIONAL ANTHEM LIKE IN THE POP MUSIC ERA, ALONG WITH "AJKE KI RANNA KORI, SORRY, FOOTBALL SONG, ALIBABA ......"
NAJMA SANG OVER 200 SONGS. NAJMA'S SOLO ALBUM BROUGHT OUT BY IPSHA RECORD IN 1989 SOLD IN MILLIONS THROUGHOUT THE WORLD AMONG BANGLADESHIS.
CURRENTLY IN CHICAGO NAJMA LEADS ON THE BAND WITH NEPHEW SHAYAN.