Shayan Ali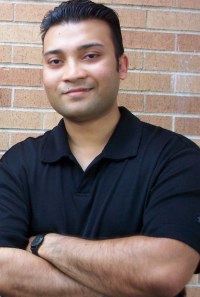 SHAYAN IS THE SON OF LATE SHAFAAT ALI. SHAYAN STARTED HIS MUSIC CAREER AT THE AGE OF 4 PARTICIPATING IN THE ZINGA TV SHOW IN 1977. SHAYAN SINGS, WRITES HIS OWN SONGS AND ALSO COMPOSES AND ARRANGES ALL OF ZINGA'S MUSIC CURRENTLY.
SHAYAN LEADS THE BAND CURRENTLY OUT OF CHICAGO.
SHAYAN ALSO RUNS HIS OWN LABEL UNDER THE NAME ZINGA RECORDS AND ALSO OWNS HIS OWN AUDIO/VIDEO RECORDING PRODUCTION- IPSHA DIGITAL PRODUCTION.