MUSIC DVD

COMING ATTRACTION!!!!!!
ZINGA 2005
MUSIC DVD
AN EXCLUSIVE ZINGA RECORDS PRODUCTION
WITH EXCITING MUSIC VIDEO FROM ZINGA'S NEW ALBUM "ZINGA REUNITED"
ZINGA GOLDEN HITS- DVD
SPECIAL WEB PRICE : $12 + S/H. Buy it with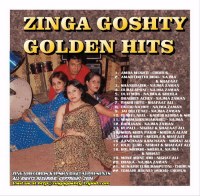 A RARE COLLECTION OF ZINGA HIT NUMBERS COMPLETELY DIGITIZED IN DVD BROUGHT TO YOU BY ZINGA RECORDS
ALSO AVAILABLE IN DVD

ZINGA CLASSIC TV SHOWS IN DVD FORMAT FOR THE FIRST TIME.
THE FOLLOWING DVDS ARE CURRENTLY AVAILABLE:
BUY WITH SECURE PAYPAL USING VISA/MASTERCARD
ZINGA BTV SHOW 1980 -BLACK & WHITE -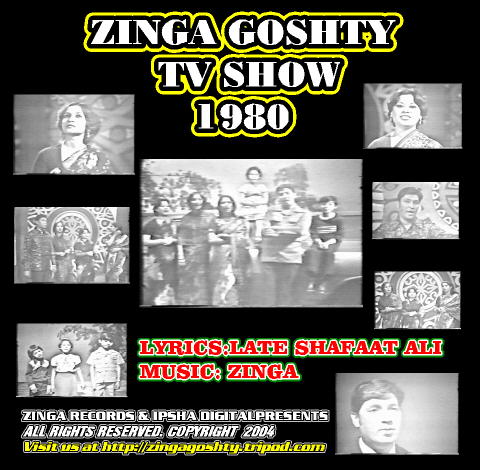 ZINGA BTV SHOW 1982 -
THE FIRST COLOR TV SHOW OF BANGLADESH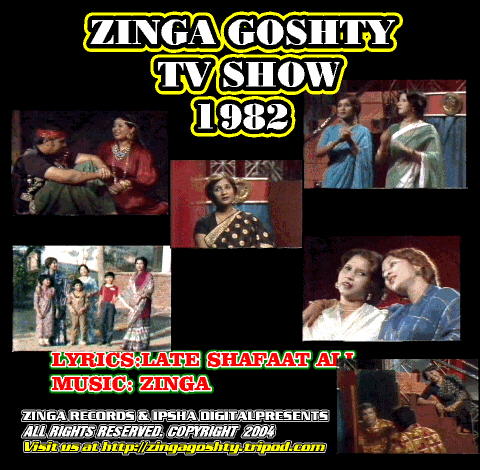 ZINGA BTV SHOW 1983 -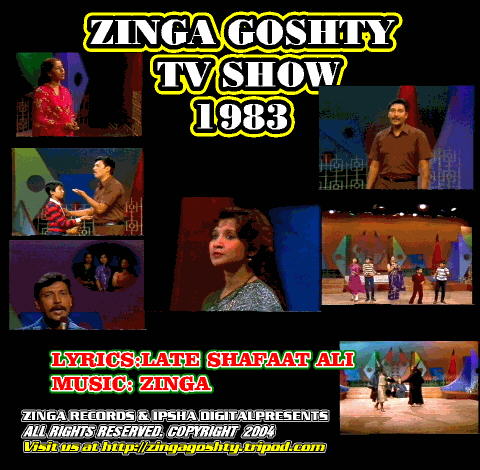 ZINGA BTV SHOW 1986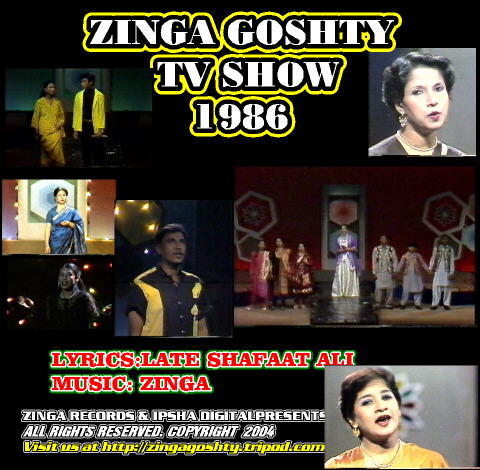 ALL STAR POP SHOW MONJURI HOSTED BY FERDOUS WAHID & NAJMA ZAMAN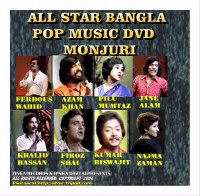 THIS CLASSIC DVD SHOW RECORDED IN 1982 BY BTV(BANGLADESH TV) CONTAINS A TOTAL OF 16 CLASSIC POP SONGS BY
AZAM KHAN, JANE ALAM, FIROZ SHAI, FERDOUS WAHID, PILU MUMTAZ, KHALID HASSAN MILU, KUMAR BISWAJIT & NAJMA ZAMAN.
DON'T MISS OUT THIS GREAT DVDS FOR SALE FOR ONLY $12 SPECIAL WEB PRICE
DON'T DELAY EMAIL US zingagoshty@comcast.net TO RESERVE YOUR COPY
PLEASE PROVIDE YOUR FULL NAME AND WE'LL RESERVE YOUR COPY.
FOR YOUR COPY PLS EMAIL US :

zingagoshty@comcast.net